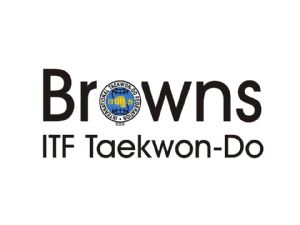 About Brown's ITF Taekwon-Do Windsor
BROWN'S ITF TAEKWON-DO is a family run martial arts school which is led by Grand Master Wayne Brown 9th Dan and Mrs Dorine Brown 6th Dan, both international instructors and examiners.
GM Brown and all his instructors are DBS registered and GM Brown is a BTC Tutor & BTF Lead Safeguarding Officer
At Brown's Taekwon-Do we aim to provide a family-friendly, safe environment to train in, whilst at the same time encourage people to challenge themselves to reach new levels of fitness and skill in their Taekwon-Do.
Our Little Kwon Foundation Programme from 5 years is designed to be fun & motivating, with games & self defence, team work & discipline, fitness & co-ordination, respect & self confidence.
BROWN'S ITF TAEKWON-DO classes are held on:
TUESDAYS & THURSDAYS
6.00-6.45pm Little Kwons
6.00-7.00pm Colour belt
6.00-7.45pm Black belt