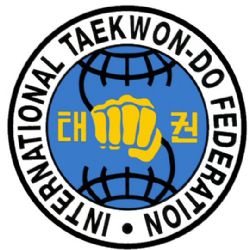 About Wirral UKTA Taekwon-Do School
Wirral UKTA Taekwon-Do School
Our instructors hold genuine ITF qualifications, having graded under the World renowned, First Grandmaster Rhee Ki Ha (described by General Choi Hong Hi as his 'greatest ever student'). We are proud to tell you that we have never graded any student to black belt. They have passed official ITF gradings under a 9th Dan Grandmaster & panel of 8th Dan Masters.
We are a not-for-profit club, run by members for members, with skilled instructors & coaches giving their time for free. Members, (or parent representatives), can stand for election onto the management team at the AGM.
All proceeds go back into the school for the benefit of members, to provide; 1st aid training for all who want it, subsidised or completely free travel and entry into National competitions, travel to England squad training for eligible members, instructor courses for all black belts, plus many other benefits.
Our school is one of only two official ITF schools in Wirral (the other one being Shaftesbury TKD). Our instructors have been trained by First Grandmaster Rhee Ki Ha, the most senior Taekwon-do Grand Master in the World today, and our senior Instructor, who began in 1986, has trained under the Founder of Taekwon-do, General Choi Hong Hi. We are the only Taekwon-Do school on Wirral with Sport England Clubmark accreditation. In 2009 we were awarded Wirral Sports Forum's 'Club of the Year' and in 2010 our senior Instructor was awarded UK Taekwon-Do 'Instructor of the Year' by First Grand Master Rhee. In 2010 Sport England invested over £3000 in us, and in 2013 one of our junior instructors was awarded 'Wirral Young Sports Volunteer of the Year'. Our credentials cannot be surpassed.
Not all Taekwon-do Schools are the same: A great Master once said -
'Do you want to wear a black belt or do you want to be a black belt?'
- All our Black belts are awarded by the ITF. Join us if you want to achieve excellence.