BTC Verifier Courses 19th & 26th January 2012
10th April 2013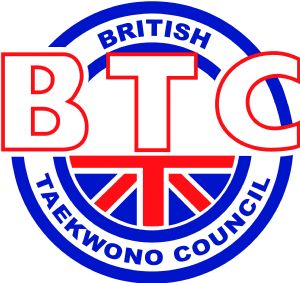 BTC, the National Governing Body for Tae Kwon Do in the UK, hosted its new Verifier Courses in January this year
BTC, the National Governing Body for Tae Kwon Do in the UK, hosted its new Verifier Courses in January this year. 23 delegates from UKTA, TIF, UK ITF, BTMA, UKGT, UKTC, ITUK, GTUK, Vision, ETF and TAGB attended the day in Warwick, and 12 delegates from UKTA, UKTC, TTA, BITF and UK ITF attended the course in Edinburgh.
The presentations took BTC Verifiers through the requirements for delivering the new BTC Registered Instructors Course 2012, which covers Code of Conduct and Ethics, Health and Safety, Insurance, CRB/PVG Scheme Disclosures and Safeguarding – Protecting Children and Vulnerable Adults. Current and new BTC Instructors will receive the latest information on BTC Policies and Procedures in courses to be arranged in the near future by their Member Organisation's BTC Verifiers. All BTC Verifiers will be listed on the BTC website and provide a valuable resource for members of all BTC Member Organisations. This qualification is valid for 3 years, together with the Enhanced CRB/PVG Scheme Disclosures. All BTC Registered Instructors must renew their Professional Indemnity Insurance annually and hold current HSE-approved First Aid qualifications.
BTC Policies and Procedures bring all Member Organisations in line with current best practice models and ensure we are robust in our management of the safe delivery of Tae Kwon Do to all our members.
Working in partnership with UK Sport, Sport England, NSPCC, CPSU (Child Protection in Sport Unit), the RFU (Rugby Football Union), County Sports Partnerships and Home Country sports agencies, BTC Ltd is Self Assured and fit to receive public funds to help it achieve the objectives and outcomes identified in its Strategic Plan for 2011-13. The Directors and Member Organisations are working to finalise the Development Plan for submission in line with the UK Sport 2013-17 Strategy.