Active Kids
5th August 2016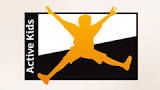 Important update for Clubmark Clubs
To take part in Active Kids next year, all Clubmark clubs will need to call the Active Kids Team on 0800 276 1111* to let them know their new unique Clubmark ID number, before November 2016.
To find your Clubmark ID number simply:
login to 'Club Matters' using the below link
then hover over 'My Club' at the top of the homepage and click on 'Edit Club' at the bottom of the dropdown
your club's Clubmark ID number will then appear at the bottom of the page.
If your Clubmark membership has expired, please register your interest here to renew your membership.
You'll find everything you need to know, including lots of tools, templates, support and resources on the Club Matters web page to help you through the registration process.
*All calls to this number are free.